In February 2019, the Cohesion Fund Support Project No 4.1.1.0/17/A/030, launched in November 2017, "Implementing measures to increase energy efficiency in "VALPRO" plant - manufacturing buildings 001, 003, 008 and 012", was concluded.
The aim of the project is to reduce the consumption of energy resources per production unit and to increase energy efficiency of production premises by carrying out plant reconstructions, plant replacements, rebuilding of engineering systems and facade and indoor simplified renovation works.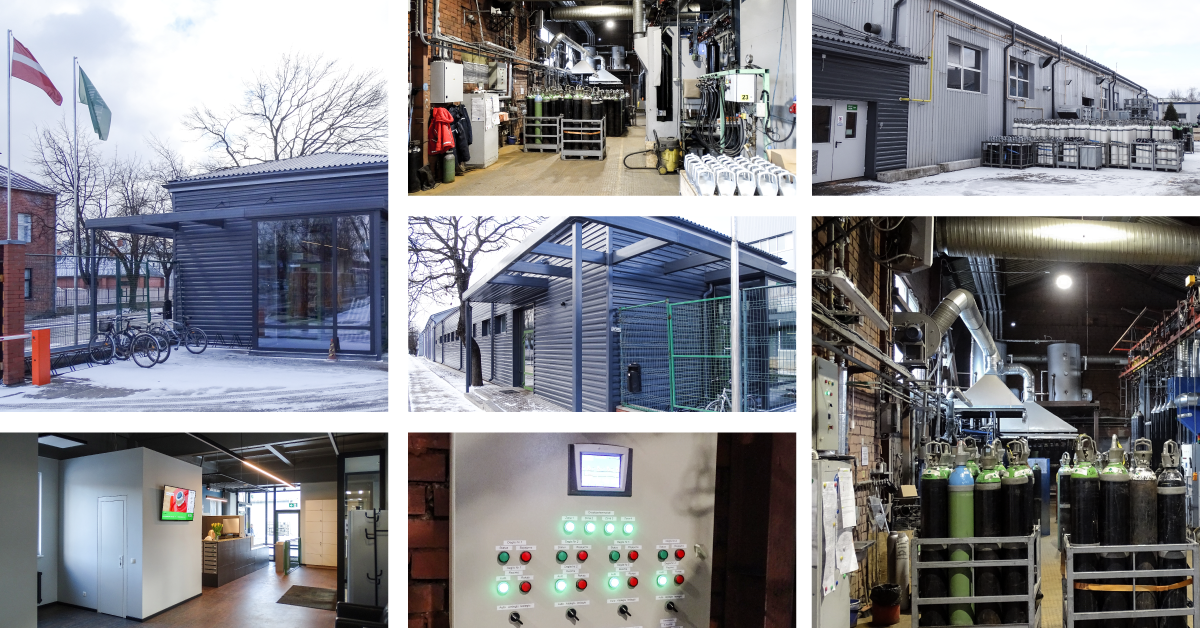 The planned nine activities of the project have been successfully realised: facade renovation of the Inspection Service Production facilities and passage building; reconstruction of the ventilation and heating system at the production premises of Inspection Service and passage building; reconstruction of lighting systems at the workshop 1 welding premises and Inspection Service; reconstruction of the hydraulic testing system of gas cylinders at the Inspection Service; purchase of shot-blasting machine for preparing the surface of gas cylinders at the Inspection service; reconstruction of the gas cylinder painting line at the Inspection Service; purchase of hydraulic press for deep pulling in workshop 2 pressing premises; purchase of a heat chamber for melting powder paint coating and purchase of a shot-blasting machine for treatment of cylinders before painting in workshop 2.
Equipment and engineering systems reconstruction work, equipment purchases and energy efficiency building work were performed in high quality and scheduled timetables.
In addition to the energy efficiency-enhancing activities defined in the project, other energy-efficient improvements have been carried out during the implementation of the project (reconstruction of the conveyer line and reinforcement of ventilation in Inspection Service, reconstruction of the video surveillance, fire alarm system, etc.).
The total cost of the project amounts to EUR 1.051 million, of which the Cohesion Fund's support is EUR 254 958.
As a result of the project, the planned energy savings are 46% or 1 039.164 MWh per year.