In the end of year 2011 VALPRO Ltd. started production of new product - charcoal grill. Until now charcoal grill was introduced to foreign markets only. Positive feedbacks were received regarding the grill; therefor we are proud to introduce charcoal grill to the local market.
From April grill is available in FN-SERVISS store at Brivibas gatve 204b, Riga.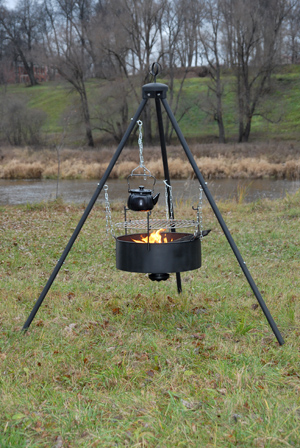 Impressive design grill perfectly fits in a private or guest house yard, public outdoor venues as well as at commercial site.
The grill performs high durability meanwhile requiring very simple care procedures. Despite its impressive and stabile look, the grill is easy to be fold, moved or stored.
As the grill has quality of high resistance to external conditions and forces it ideally suits for use in any season.
Parameters:
Height – 1.85m
Weight – 38kg
Vessel diameter – 0.60m