On 4th May, on Republic of Latvia Independence Day in Riga castle Coats of Arms hall will be held the Three Star Order, Viesturs Order and the Cross of Recognition award ceremony.
Chapter of Orders have decided to rewarding Viesturs Order 12 to persons, while the Cross of Recognition to 22 persons on the merits of the state.
Of Merit for the development of Latvian economy, especially in machine building, metalworking industry and social responsibility in shaping the country, economist VALPRO Ltd. chairman of the board Aivars Fleming appointed as officer of the Cross of Recognition.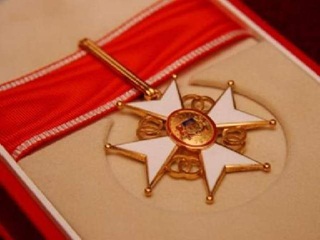 * The Cross of Recognition (Croix de la reconnaissance) – In 1938 in Republic of Latvia created award for special and important merits and achievements for the state common good in public and social sectors, culture, science, sport and education work.