On 29th October VALPRO representatives provided full day training for cadets and personnel of Fire Safety and Civil Protection College.
Educational course included themes of general requirements related to fire extinguishers in accordance with EN LVS standards, LVS 332 and LVS 402 requirements, normative laws related to product "fire extinguisher" and questions about A, B and F fire class tests.
Cadets and personnel training provided additional knowledge about fire extinguisher and their fire class requirements and standards, as well as introduced with fire safety equipment news and tendencies in Latvia and world.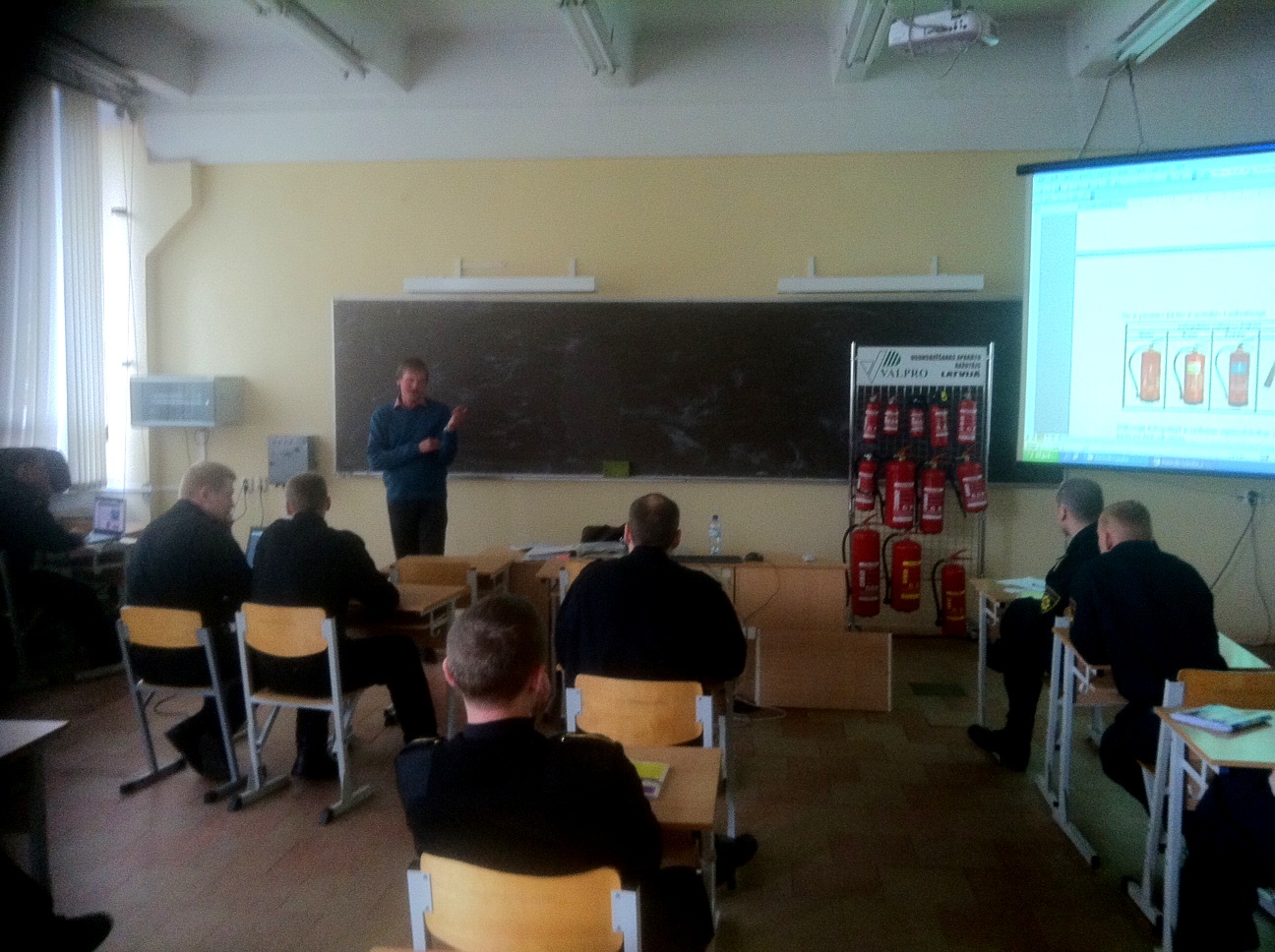 A.Milenbergs (VALPRO Technical dep.) giving a lecture