From 4th June first four youngsters – children of current VALPRO employees, who have applied for summer work in factory – started work at factory. This year 20 children and teenagers have applied for work and it is planned to give an opportunity for each applicant to work at least one month during summer holidays.
During summer period VALPRO offers an opportunity for youth to see the environment of their parents work, as well as option to gain experience and earn some money. Summer work for youth is practised since 2007.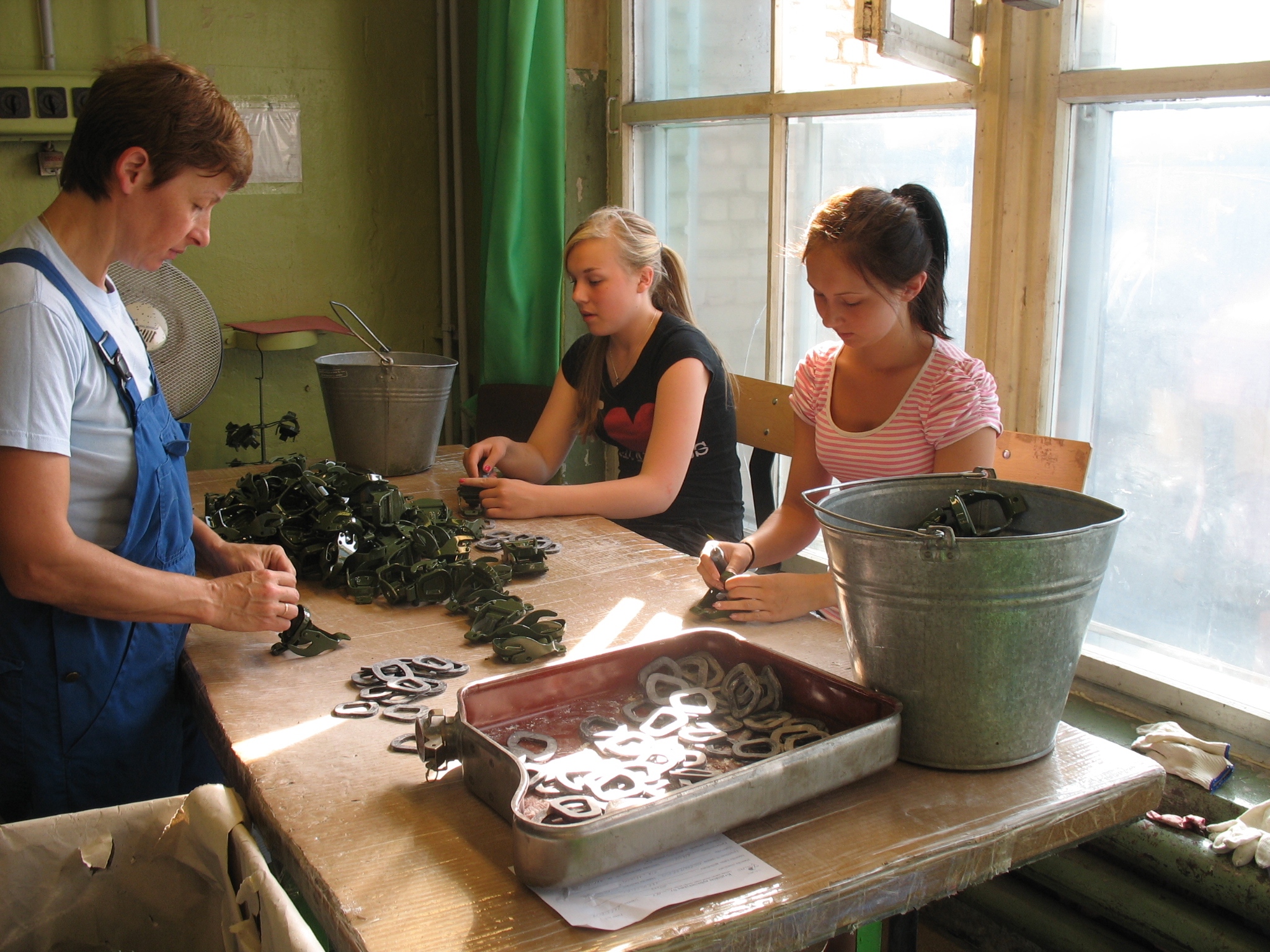 First working day at production hall No.1
Vija Magone (foreman of the production hall No.1) about youth work:
Children are very clever and they learn the tasks fast, also their goals and motivation for work they do are clear. Each year my experience with kids and youth work gets better and better. Most part of kids work every year already knowing what they are going to buy for the money they earn – mostly its earned for mobile phones, computers, school or some other defined thing.
The tasks are delegated according to the age and abilities of each person, so everyone is able to do their job good. Each summer in our hall we have at least ten youngsters working here. We appreciate the work kids do during the summers, it is a great support in daily duties.
Marta Salmiņa about summer work at VALPRO:
I have applied for a job in VALPRO to try something new and to earn my first salary. I am happy about opportunity to work during summer as it is very hard for youth to find a job. I could say that working at VALPRO have been interesting and fun, but also hard. My duties included putting in order packaging, counting of materials and many other things.
Employees are very nice and always supported and helped me. My supervisor firstly evaluated my skills and abilities, then gave me appropriate work. Also motivated by acknowledging my work if it was done well.