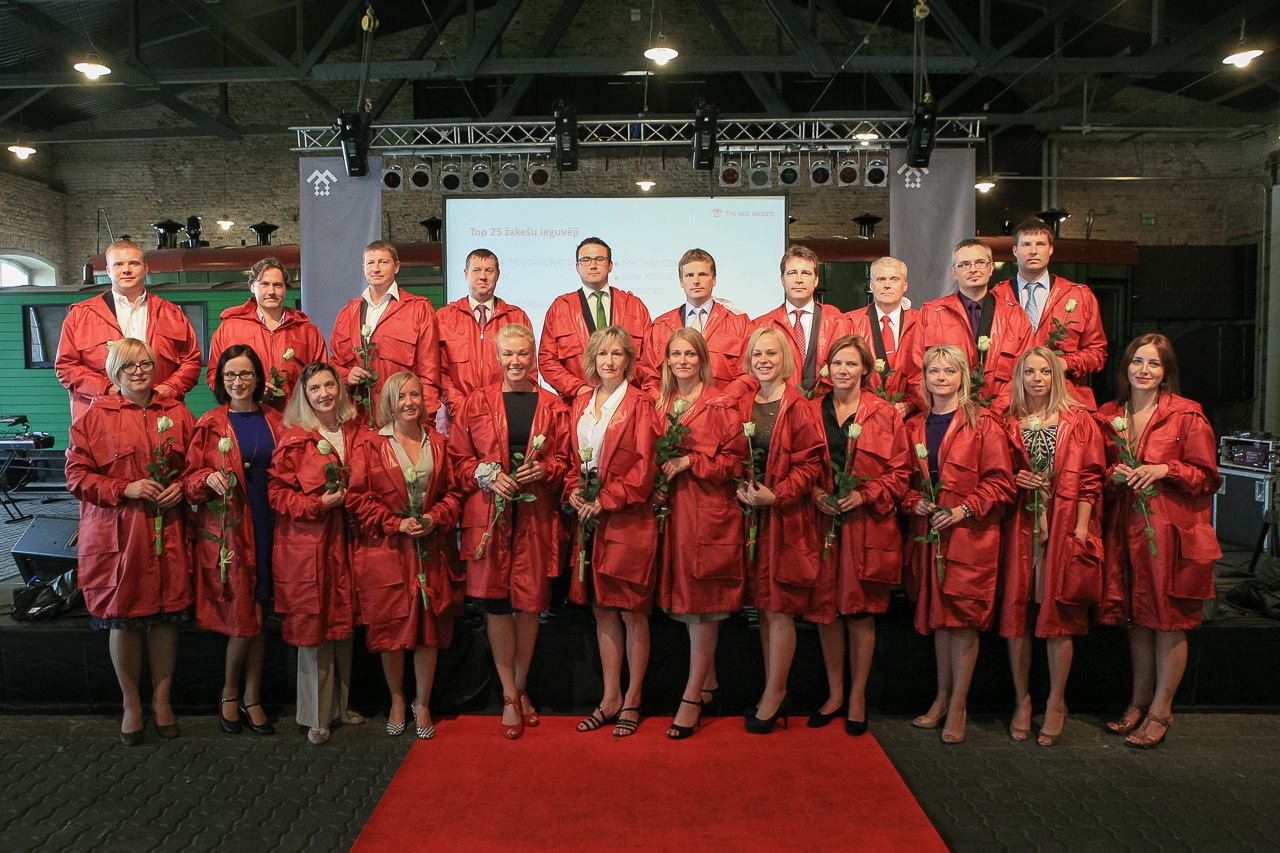 Photo: representatives of 25 awarded companies
On 1st July in special ceremony 25 most excellent Latvian export brands were awarded. VALPRO Ltd. was nominated and awarded as excellent and strong export brand. Significant that VALPRO received award exactly on company's birthday – 1st July.
25 companies were awarded with red jacket and title "The Red Jackets", which acknowledge excellence in achieving export paramount.
TOP 25 export brand companies: a/s Air Baltic Coropration, SIA Biosan, SIA Deac, a/s Dobeles dzirnavnieks, SIA Evopipes, a/s Grindeks, SIA Hanzas elektronika, a/s Latvijas balzams, a/s Latvijas dzelzceļš / SIA LDz cargo, a/s Latvijas finieris, SIA Lauma fabrics, SIA Lauma lingerie, SIA Livonia print, SIA Madara cosmetics, SIA New Rosme, SIA NP Foods, SIA PAA, a/s PET Baltija, SIA Primekss, a/s SAF Tehnika, SIA Stenders, SIA Tilde, a/s UPB, a/s Valmieras stikla šķiedra, SIA VALPRO.
"The Red Jackets" movement started examination of the brands in the end of year 2012. In total 1 524 companies with export turnover exceeding 500 00 were examined to find out 25 most excellent brands.
Examination was carried out within five levels, each level had specific focus and criteria (brand, communication, product profile, reliability etc.). Research was carried out by experts of Ministry of Foreign Affairs, Ministry of Economics, Bank of Latvia, DDB, MATKA, Gateway Baltic, SSE Riga, Cube, Dienas Mediji and Coface Latvia.