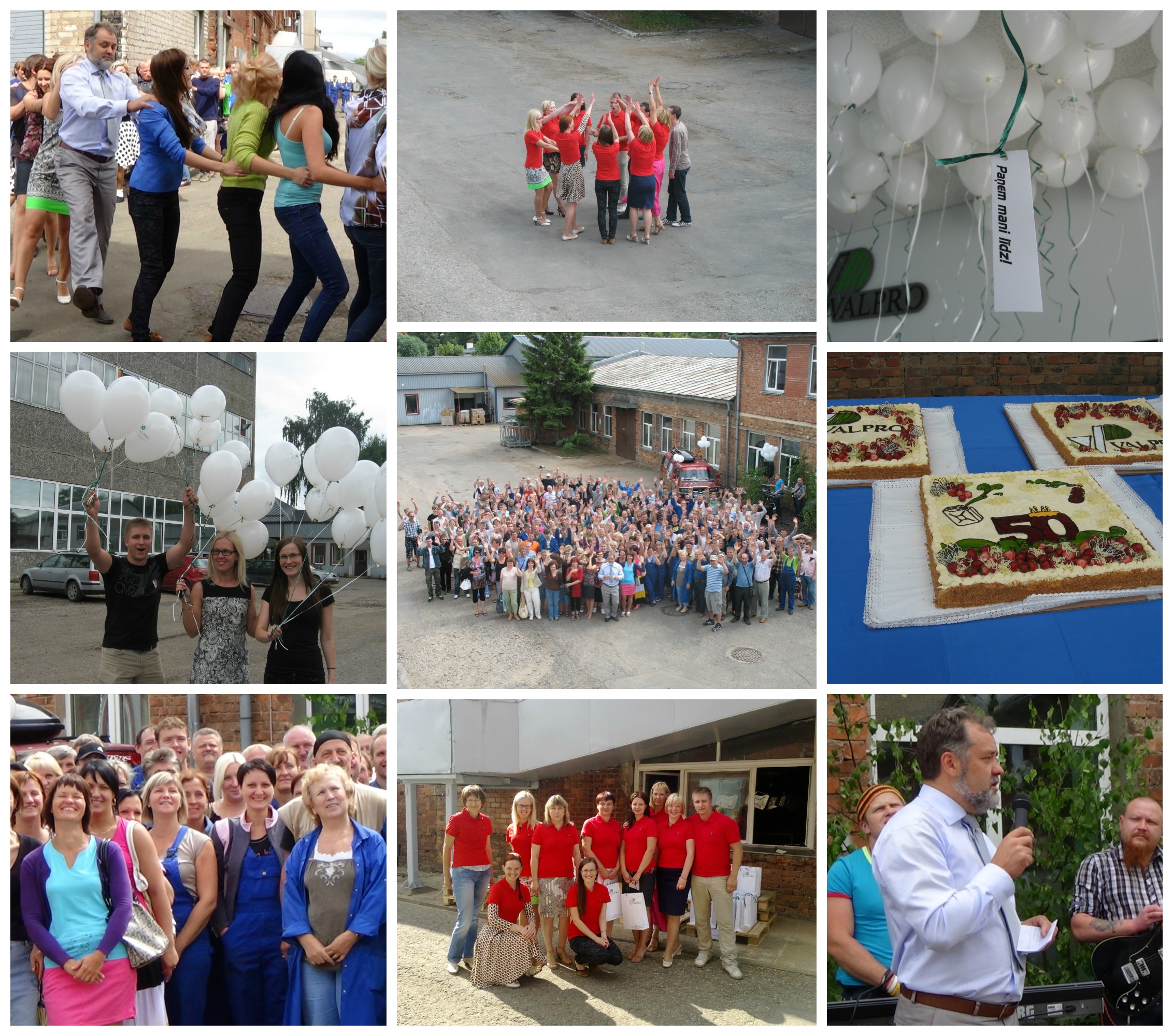 On 1st July VALPRO held 50 years anniversary celebration in the main factory square. Celebration gathered more than 200 employees of company, who were invited for dances, songs and other activities.
"We wanted to create family atmosphere through all celebration period, therefor 1st July was organized for employees only. Previously in this summer we also had special event for our former employees and had several client and partner small group visits with special programs. We try to keep these events as pleasant and family oriented as possible," chairman of the board Aivars Flemings.
Anniversary events also include company exhibition in town museum, which will be available all July.
In 1963 Valmiera District integrated plant was divided, as a result Valmiera Metal manufacture plant and Valmiera Furniture factory were established. On 1st July Valmiera Metal manufacture plant was renamed as Valmiera Fire extinguishing device plant (VuieR).