On 5th November Ambassador of the Republic of Estonia Mati Vaarmann, Estonian diplomats residing Latvia and Estonian business representatives visited VALPRO Ltd.
Within the delegation company was attended by Estonian chamber of Commerce representatives Piret Põldsaar and Hele Lõhmus and Estonian business delegates – Neeme Jõgi from Rigas Piensaimnieks Ltd., Roman Lossmann and Kaspar Allese from Finance concern Tavex Ltd., as well Kalev Martin from join-stock company Eesti Energia subsidiary Enefit Ltd.
Chairman of the board of VALPRO Ltd. Aivars Flemings introduced visitors with company working principles, products and main directions, as well as answered to the guests, questions regarding employment within metalworking industry, conquest of new markets, international procurements and collaboration.
During the stay at Valmiera delegation representatives also visited Valmiera Business and innovation incubator, Vidzeme University of Applied Sciences and Valmiermuiža brewery.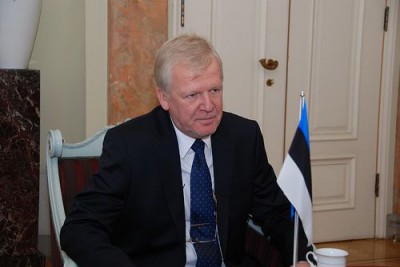 Ambassador of the Republic of Estonia Mati Vaarmann
Photo: reitingi.lv