VALPRO Ltd. supports and invites to attend Davis Cup games (Davis Cup by BNP Paribas from 12th to 14th September in Vidzeme Olympic center, where Latvian team will meet Austrian players.
Both teams' captains have announced the players for tournament. Latvian team is represented by Ernests Gulbis, Andis Juska, Janis Podzus and Mikelis Libietis. Austia is represented by Jirgen Melcer, Martins Fiser, Aleksandr Peja and Filip Osvald.
Games:
12th September 15.00
13th September 15.00
14th September 14.00
Ticket service: www.bilesuserviss.lv.
We wish success and stamina to Latvian players!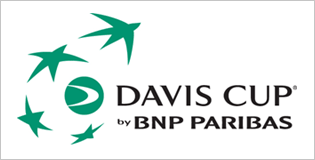 Also event visitors will have an opportunity to win VALPRO produced bright 5L jerry cans.