On 25th February Vidzeme University of Applied Sciences (ViA) together with international students visited VALPRO within program "Lean Canvas" to learn about company and research solutions to improve efficiency in manufacture of jerry cans.
Student groups got to know company's products, finances, metal jerry can production stages and visited manufacture facility, as well as gained knowledge and details about metalworking in general.
"Our described case study and task is related jerry cans' manufacture and implementation of LEAN principles for particular manufacture stages and facilities. Task is not easy, but we believe that it is motivating challenge, which allows students to evaluate their own skills by joining theory with practise," tells company's marketing and PR specialist Laine Kuzmane.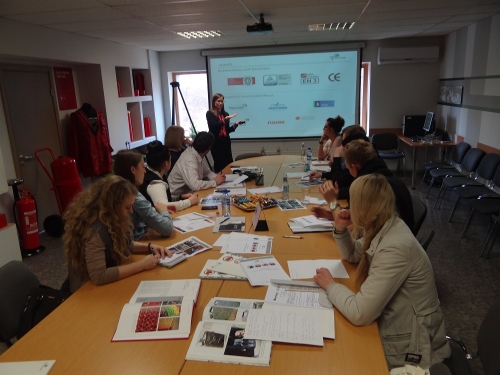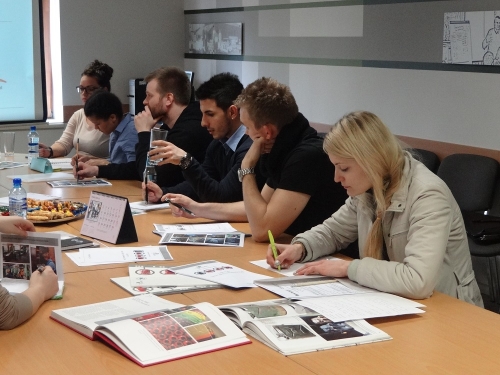 Intensive study course by ViA brings together 30students from Finland, Denmark, Iceland, Estonia, Lithuania and Latvia.
The main goal of program "Lean Canvas" is to broaden students' knowledge about efficient business management, learn latest theories and instruments for practical solutions in business problem solving, as well as increase understanding about business approaches in the Baltics and Nordics.
Program is created by lecturers of ViA together with foreign partners from universities in Denmark, Lithuania, Estonia, Iceland and Finland.
Program contains lectures, seminārs, excursions, social activities and group works. I From 22nd until 27th February in cooperation with Valmiera Business and innovation incubator (VBII) students analysis four companies – "Vaidava Ceramics", "Ežu tornis", "VALPRO" and "BlueShockBike". Results, ideas and solutions for business efficiency are presented to companys' representatives on 27th February, at VBII.
Photos: www.valmiera24.lv