VALPRO is closed from 22nd till 24th June due to Midsummer holidays, however, will be open on 27th June (Saturday).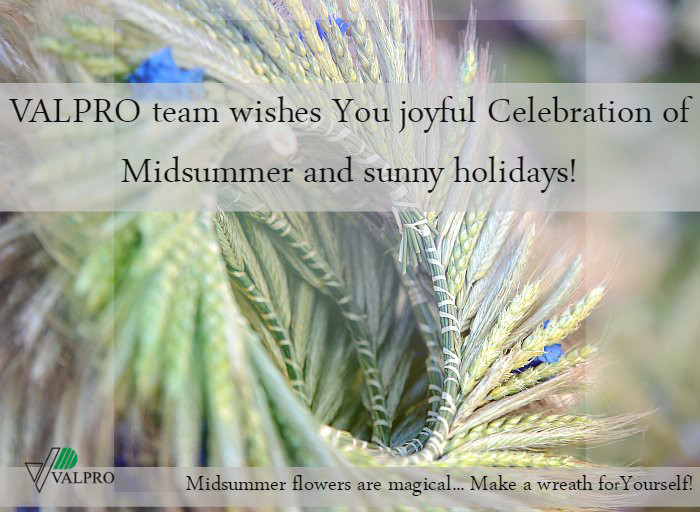 In Latvia Midsummer is called "Jāņi" and celebrated as a national holiday on the night of 23rd June.
Celebration consists of many different traditions, such as eating Jāņu cheese, baking sausage-rolls, singing Latvian folk songs, drinking Latvian beer, burning bonfires and wearing wreaths of flowers or oak leaves etc.