On July 1, 2016 Prime Minister of Latvia and former employee of VALPRO Māris Kučinskis visited company VALPRO. During the visit Prime Minister had a meeting with management of VALPRO where he was introduced with company activities, changes and innovations as well as had an excursion around factory.
From 1984 until 1987 Prime Minister Māris Kučinskis was head accountant in VALPRO (then - Fire-fighting equipment factory). Prime Minister approved improvements made in company in the last years and involvement in acquiring EU funds for energy efficiency improvements for factory buildings. He also recalled the time working in the factory and time spent in Valmiera city. Together with the management of VALPRO, Prime Minister discussed educational system and its insufficient contribution towards preparation of specialists needed in Metalworking industry as well as problems in attracting funding and other benefits from EU funds.
After the official visit in Valmiera city, Prime Minister Māris Kučinskis approved the city and its people for the ability to set priorities of development: "[..] During this visit, Valmiera municipality management and local businesses introduced me with their development plans. It is good that businesses talk about moving forward instead of stopping. People here understands, that money does not grow on trees, so municipality have put the right accents on development of entrepreneurship, in that way making it as a priority…" said Mr. Māris Kučinskis.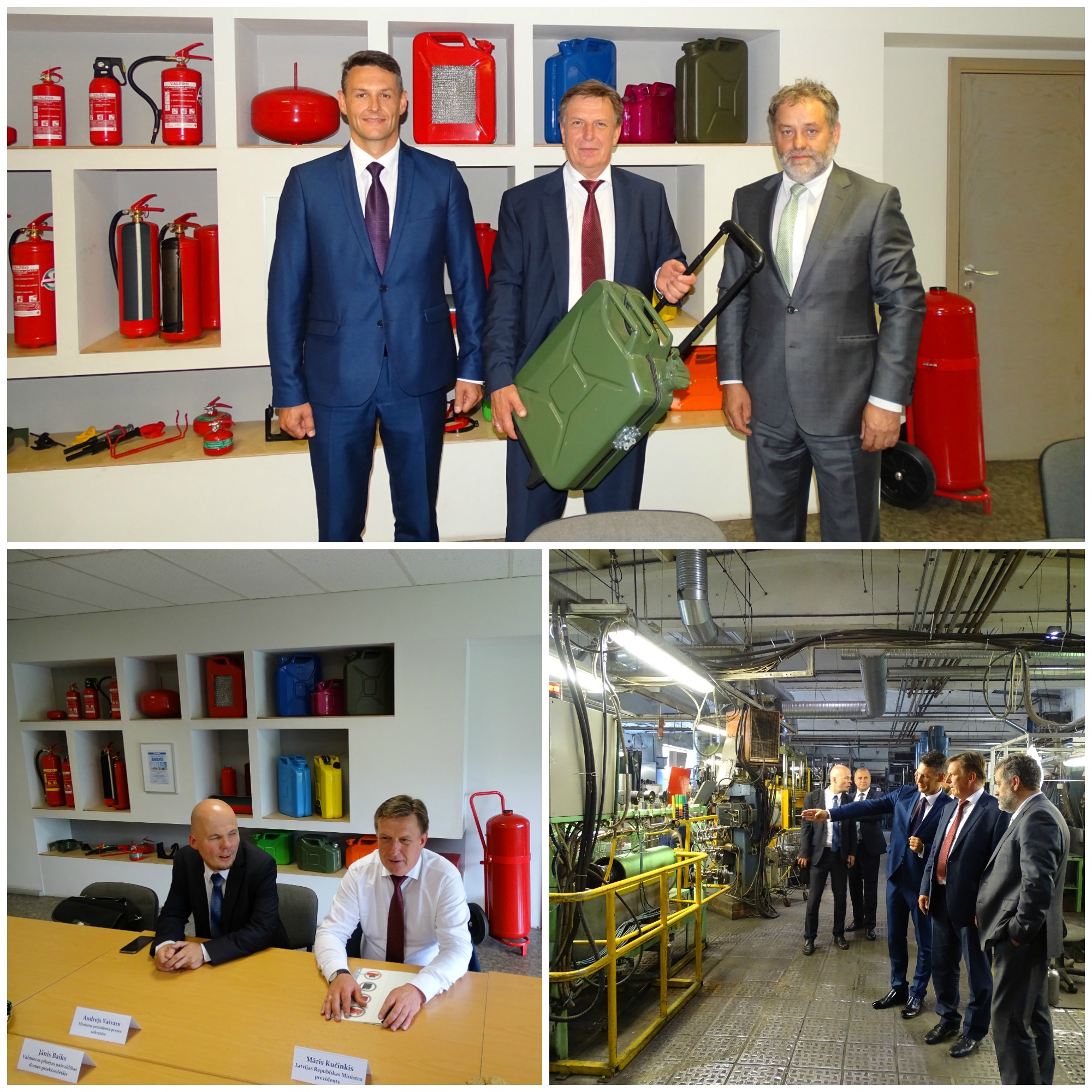 The Prime Minister Māris Kučinskis visits VALPRO