This year VALPRO Ltd. established scholarship with an aim to support the most talented research students at Latvian University Faculty of Chemistry, Faculty of Economics and Management and Faculty of IT.
In September Latvian University Fund announced a scholarship competition for young industry researchers. The students had the opportunity to fight for the VALPRO Ltd. philanthropist scholarship.
Research scholarships were received by Latvian University Faculty of Economics Master degree program "International business" students Santa Sproge and Olga Lasuka.
Congratulations to Santa and Olga with obtaining grants and we wish good luck and strength of research!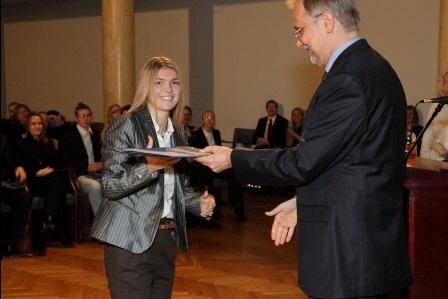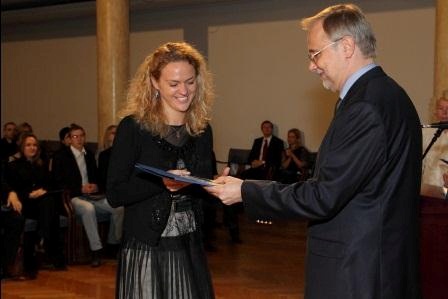 Olga Lasuka receiving scholarship Santa Sproge receiving scholarship