Fire extinguishers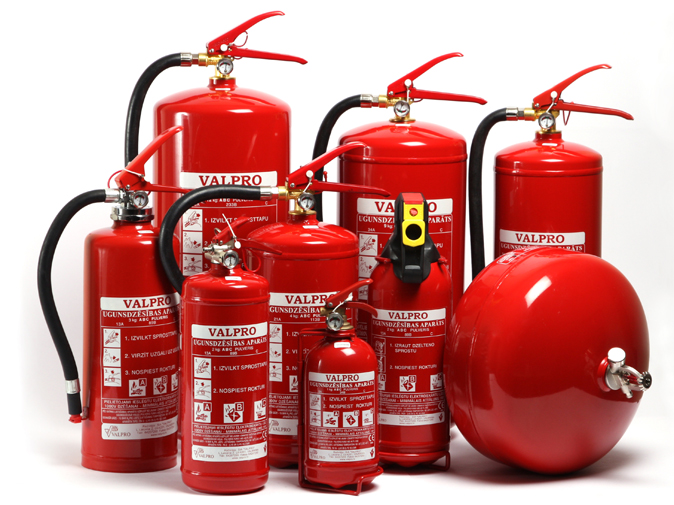 VALPRO Ltd. is proud of long history in fire extinguisher production and valuable knowledge gained during this time. Company produces fire extinguishers since 1955.
Nowadays VALPRO offers different size powder and foam fire extinguishers as well as wide range of accessories. Long lasting quality and high fire ratings are the main aspects that describe VALPRO fire safety products.
Company's fire extinguishers quality has been recognized by international certification institutions, company clients and products end users.
VALPRO fire extinguishers mainly are available in Latvia, Lithuania and Estonia.