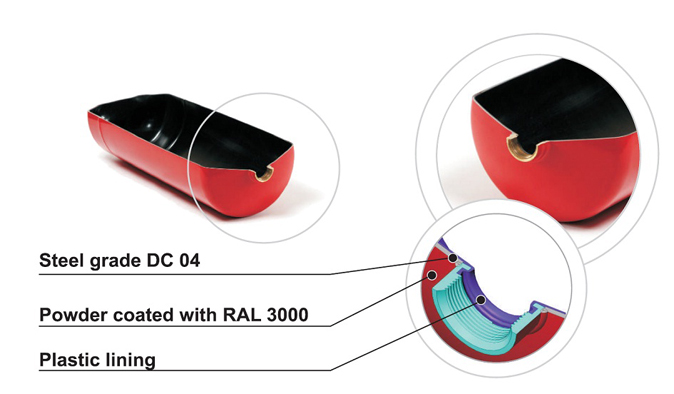 In fire extinguisher cylinders manufacture SIA VALPRO uses technology which provides cylinder internal plastic lining.
Plastic coat protects cylinder and fire-extinguishing agent from mutual interaction, that way providing longer and safer fire extinguisher time of usage.
Spray method is used for cylinder in lining to provide even and smooth coating. Sprayed plastic amount is adjustable in case there is need for different coating thickness for different parts of one cylinder.